Oeko-Tex® cotton fabrics made for you
Between trust and novelty
At Domotex, we bet on novelty. We want it to be up-to-date, whether it is for the designs of our fabrics or for the composition of them. Both must satisfy our customers. In a society where textile components are controversial, we want to reassure the final consumers. This is why all our fabrics (98% to be exact) are Oeko-Tex® certified fabrics, a real guarantee of the safety of your creations. We are also convinced that each of us is unique.
That's why our designers are constantly creating designs that honor current trends and sometimes create it. The diversity of our creations is then a pledge of satisfaction for each one of you. Whether it is in the Fashion collection, the Kids collection, the Creative collection or the Material collection, everything is thought to make the personalization of your fabrics easier. Because yes, all of our Oeko tex cotton fabrics can be coordinated, which simplifies your creation process!
From trends to product
Over the seasons
Always on the lookout for the colors or designs that will make tomorrow's trends, our trends are the result of in-depth research into shades, materials and a harmonious composition between the color ranges and patterns created. Our main objective is to give meaning to our designs, to tell you a story through our collections. Stories that can be playful, fantastic, fairylike or inspired by nature; associated with soft materials like Minky, airy like double gauze, natural with a 100% cotton fabric or soft as you like with our Heavy Plush. Our carefully selected fabrics are an invitation to relaxation, cocooning, a return to our roots and senses exaltation.
Mood Board by Domotex
Childish sweetness


Fragrances of yesteryear


Fantastic epics


Domotex, supplier of fabrics certified Oeko Tex, GOTS, Reach…
Certification labels with no creases
Our collections are guaranteed OEKO-TEX® Standard 100/1 and comply with the REACH regulation which ensures that all the components used in the manufacturing process of our fabrics do not generate health risks for consumers.
Supplier of organic fabrics starting in 2021, we accompany our customers even further in terms of socio-environmental commitment with our range of GOTS certified organic fabrics, which will be able to meet your needs.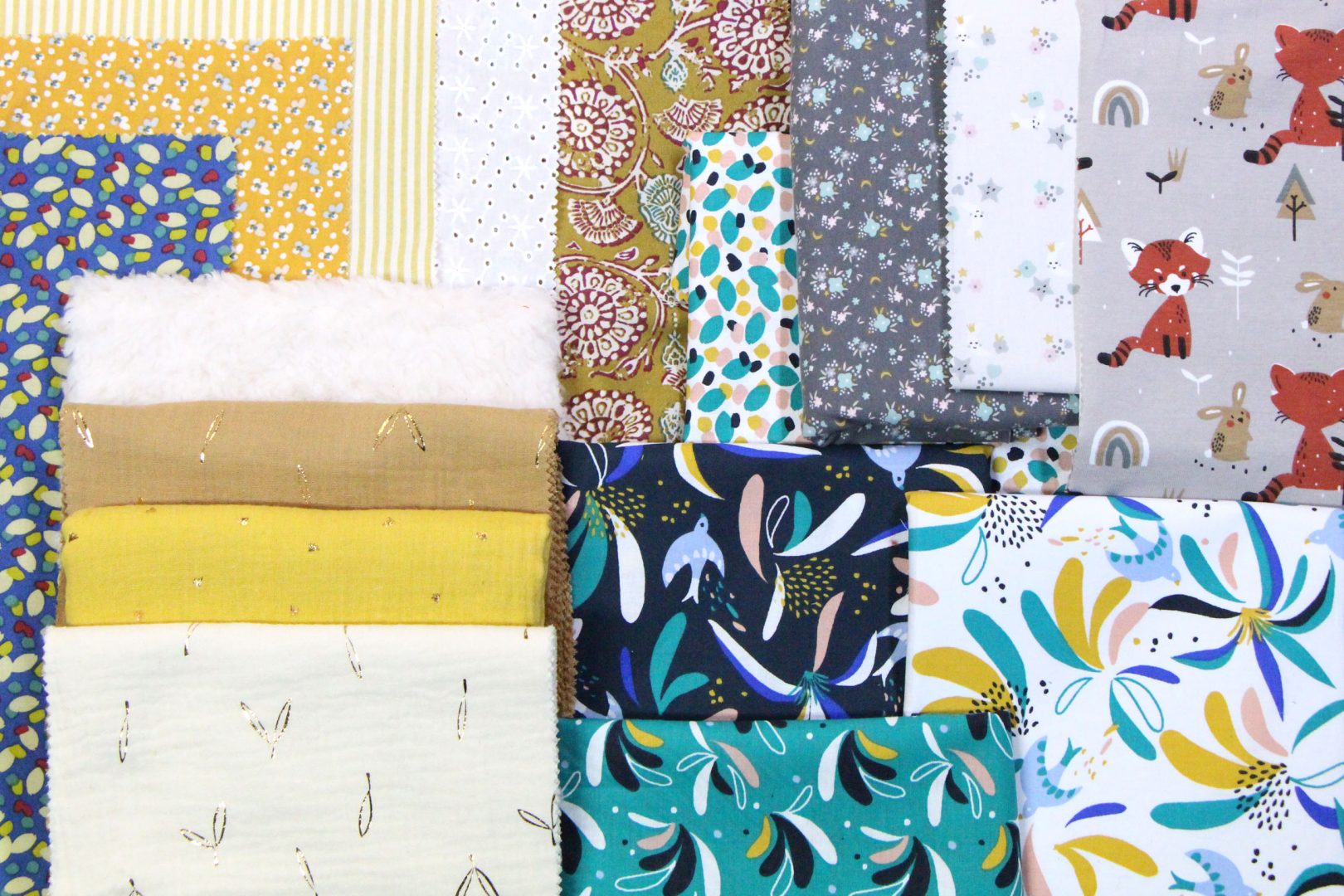 Collections for all tastes
Woven around 4 themes: Kids, Fashion, Creatives, Materials
We offer our cotton fabrics, certified Oeko Tex under four major collections, all of which touch on themes that are close to our hearts. The Kids collection is a token of our commitment to the world of childcare. The Fashion collection reflects our attraction to the world of fashion, clothing and the latest trends. For the Materials collection, it is the spirit of personalisation and Do It Yourself that has led us to offer our fabrics in a variety of forms to allow you to create without limits. Finally, the Creatives collection embodies the freedom to create, the diversity of choice and therefore the satisfaction of each individual.