Fashion
Trendy fabrics to enhance your creations
When fashion meets dressmaking fabrics
The trendy fabric
Born from a vital need, that of dressing, sewing has not always been allied with fashion. In the past, sewing was limited to the simple need to dress and fashion belonged to the rich. Gradually, fashion took over the fabric to create models that were as artistic as singular possible. This is what we want to achieve at Domotex. Through our Fashion collection, you are the main actors to create, invent, and give life to your fashion clothing. Certified Oeko-Tex® fabric, our fashion fabrics are simple and easy going. The fabrics are natural; double gauze, viscose, washed linen, washed cotton… so that you are trendy and safe.
Our fashion collection is mainly designed for clothing, but can also be used for creative leisure activities, in the Baby and child products Care. Because yes, our fabrics are all to be matched together. From trendy fabrics, to clothing fabrics to children's fabrics, the materials and designs from one collection to another can be used according to your wishes to create THE model that best suits you. Finally, all our fabric collections (especially the fashion collection) are constantly renewed by our designers who are inspired by the latest trends to create current, original and signed Domotex designs.
Clothing fabric, children's fabric... Make them fashionable!
Between materials and designs
What characterizes our fashion collection is undoubtedly its wide choice of materials and designs. From embroidered double gauze to woven stripes, from English embroidery to printed viscose, everything is at your disposal to create fashion models that suit you thanks to our trendy fabrics. Flowers, leaves, polka dots or feathers; invent tomorrow's fashion by creating countless unique and trendy models in Oeko-Tex® fabric: dresses, bags, tops, or shirts… the limit of your creations is yours. Whether you are a small designer or an industrial designer, be part of those who design the new and to help you, check out our trends but also our collection of creative fabrics! We also provide you with a simulator that assembles the materials and designs you have chosen, to give you an idea of your creations.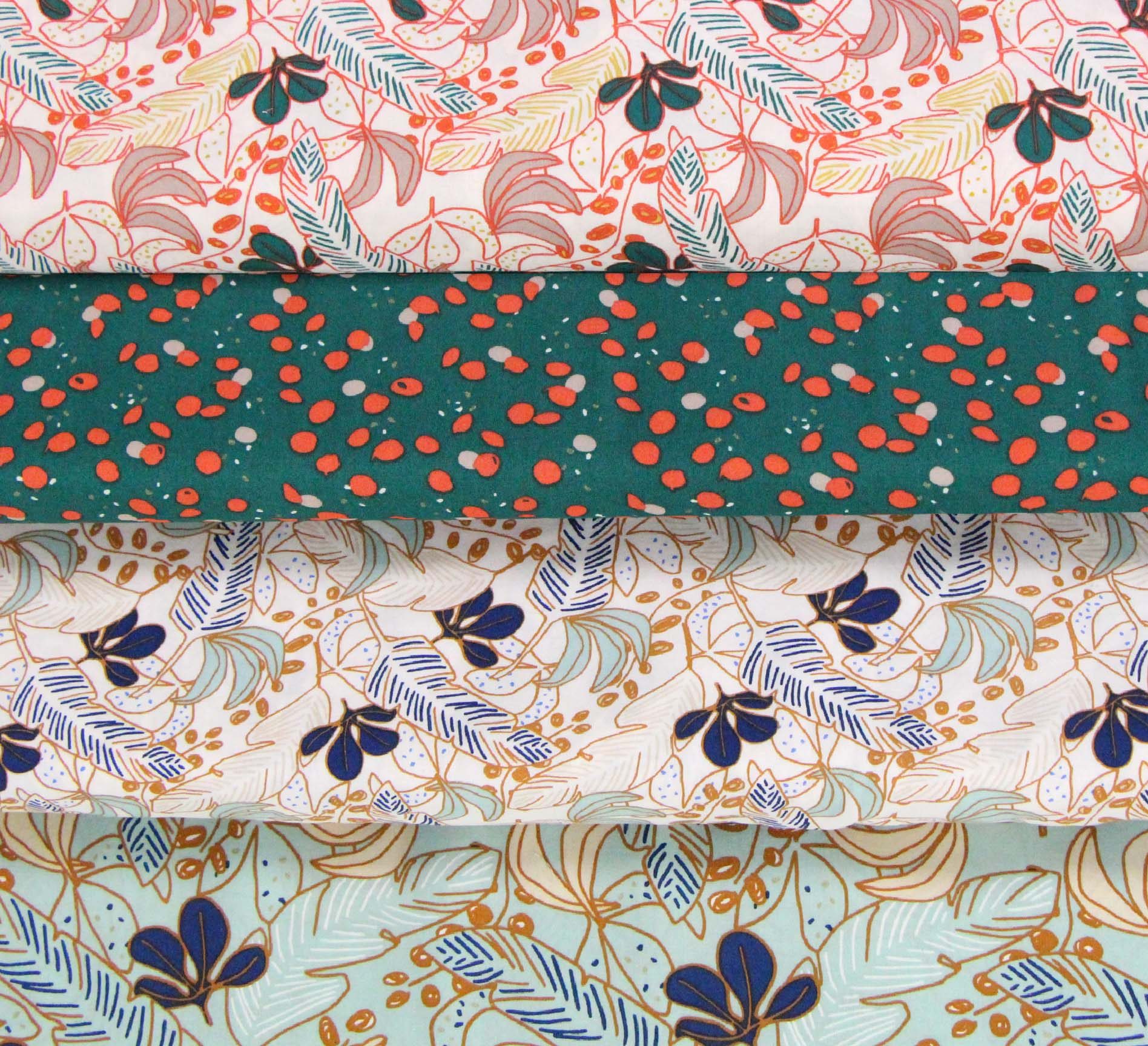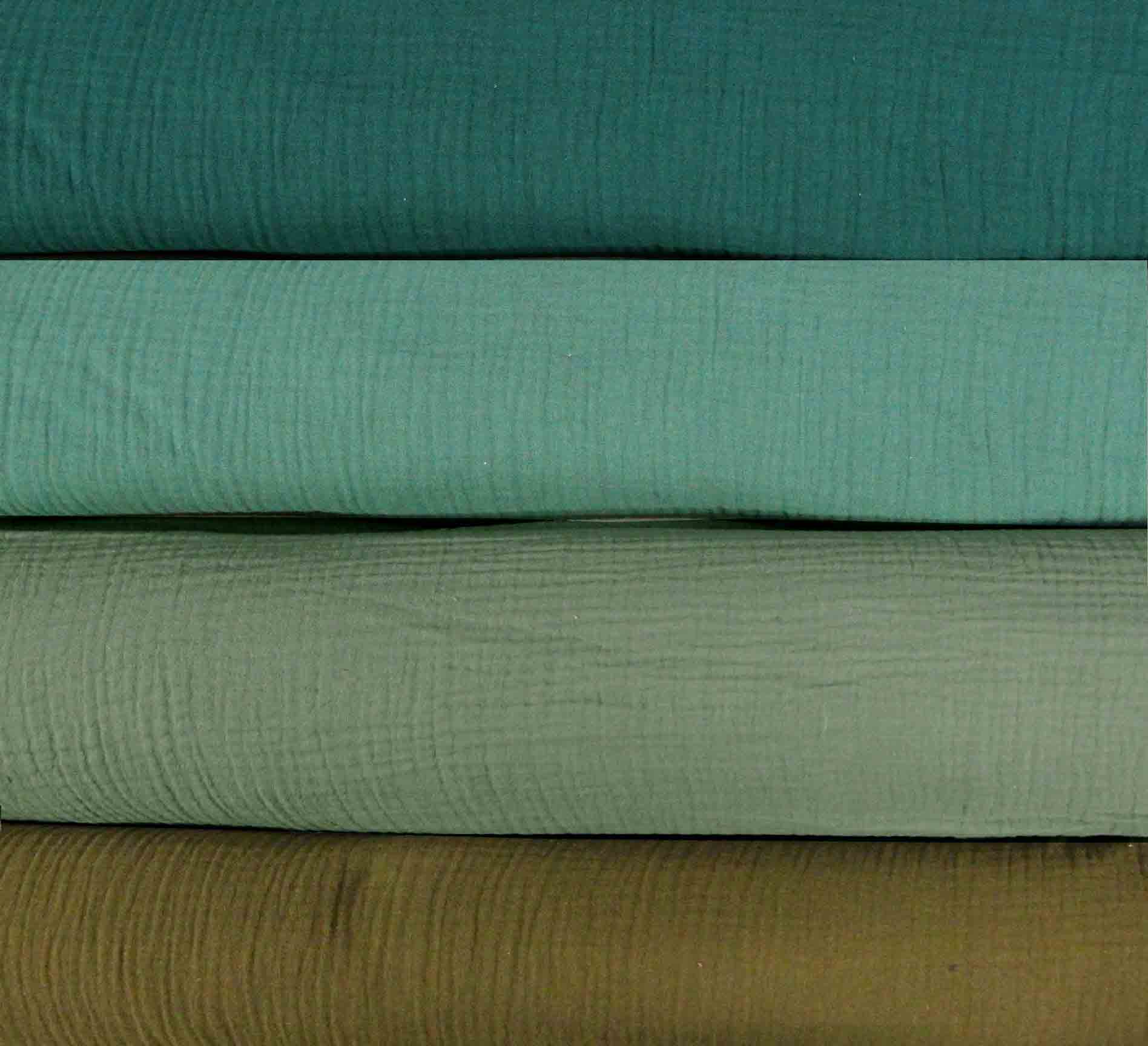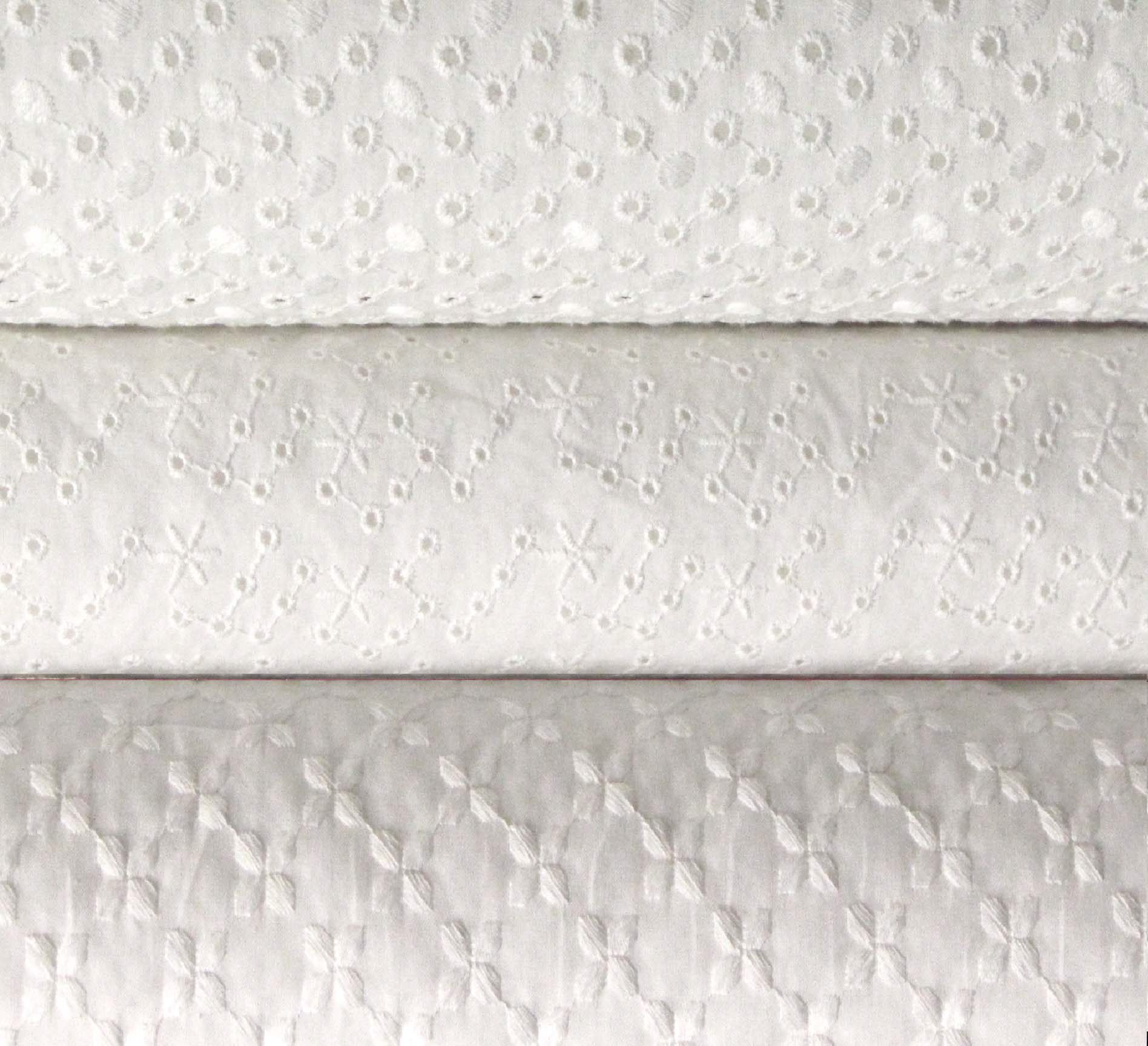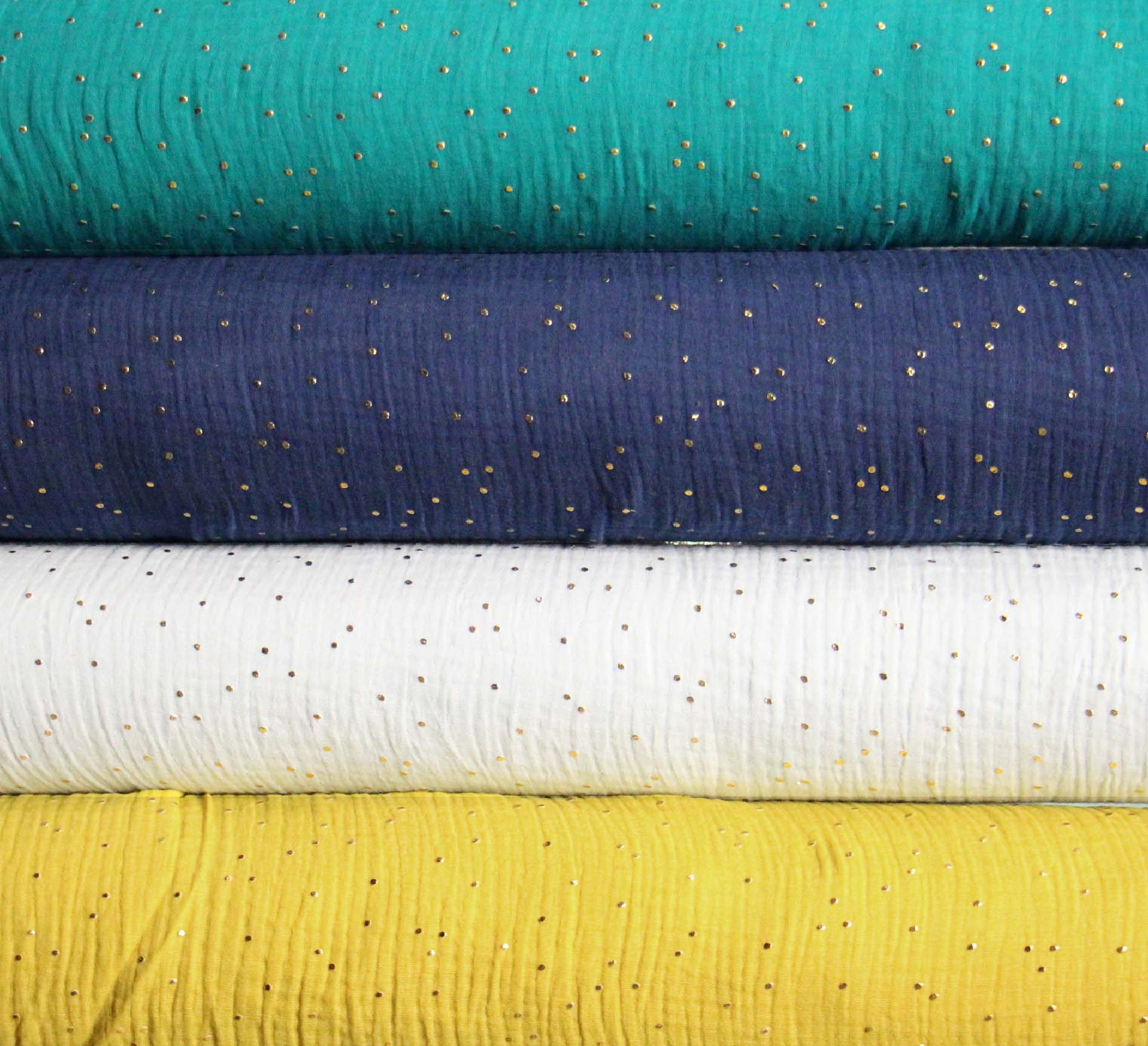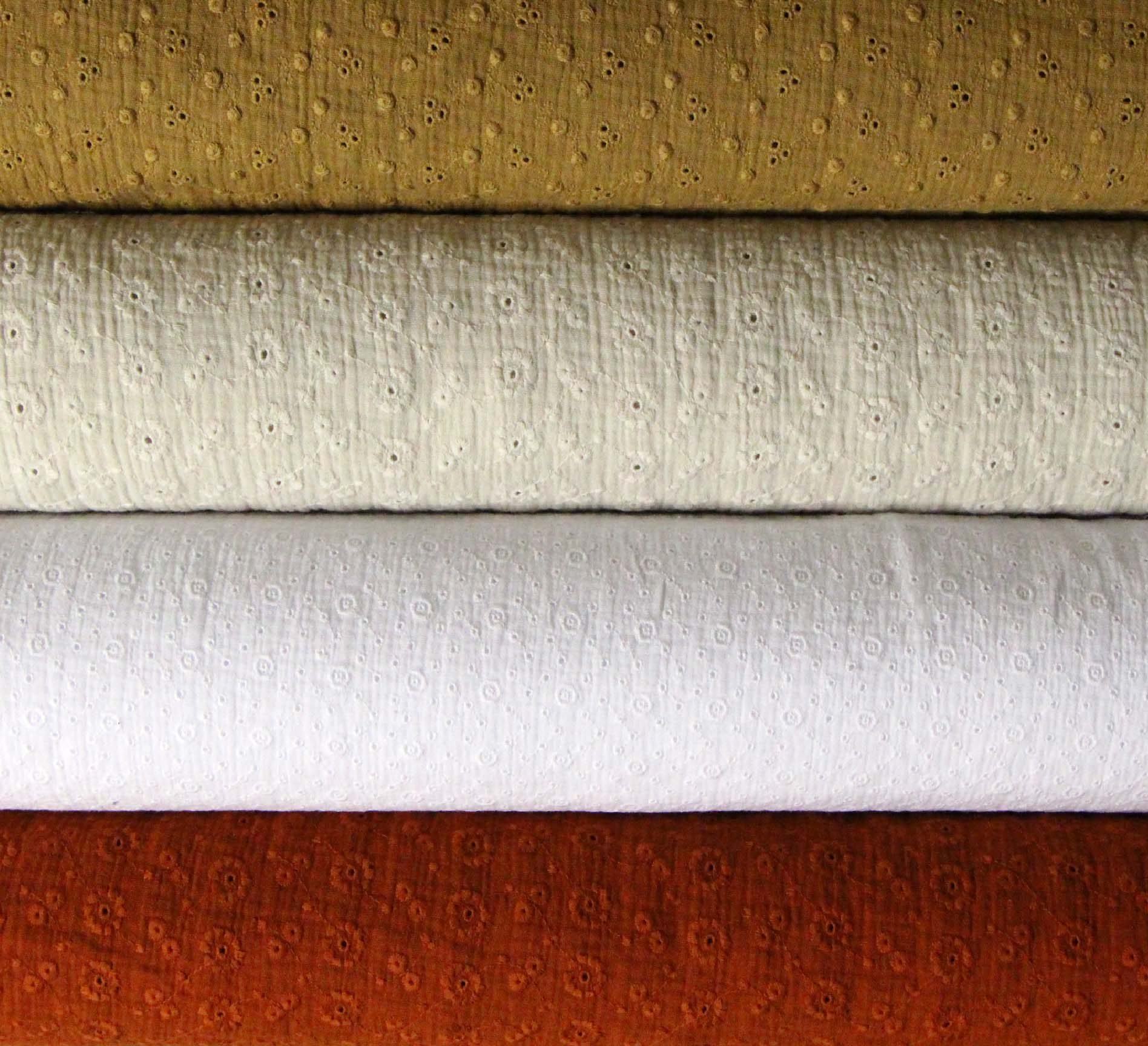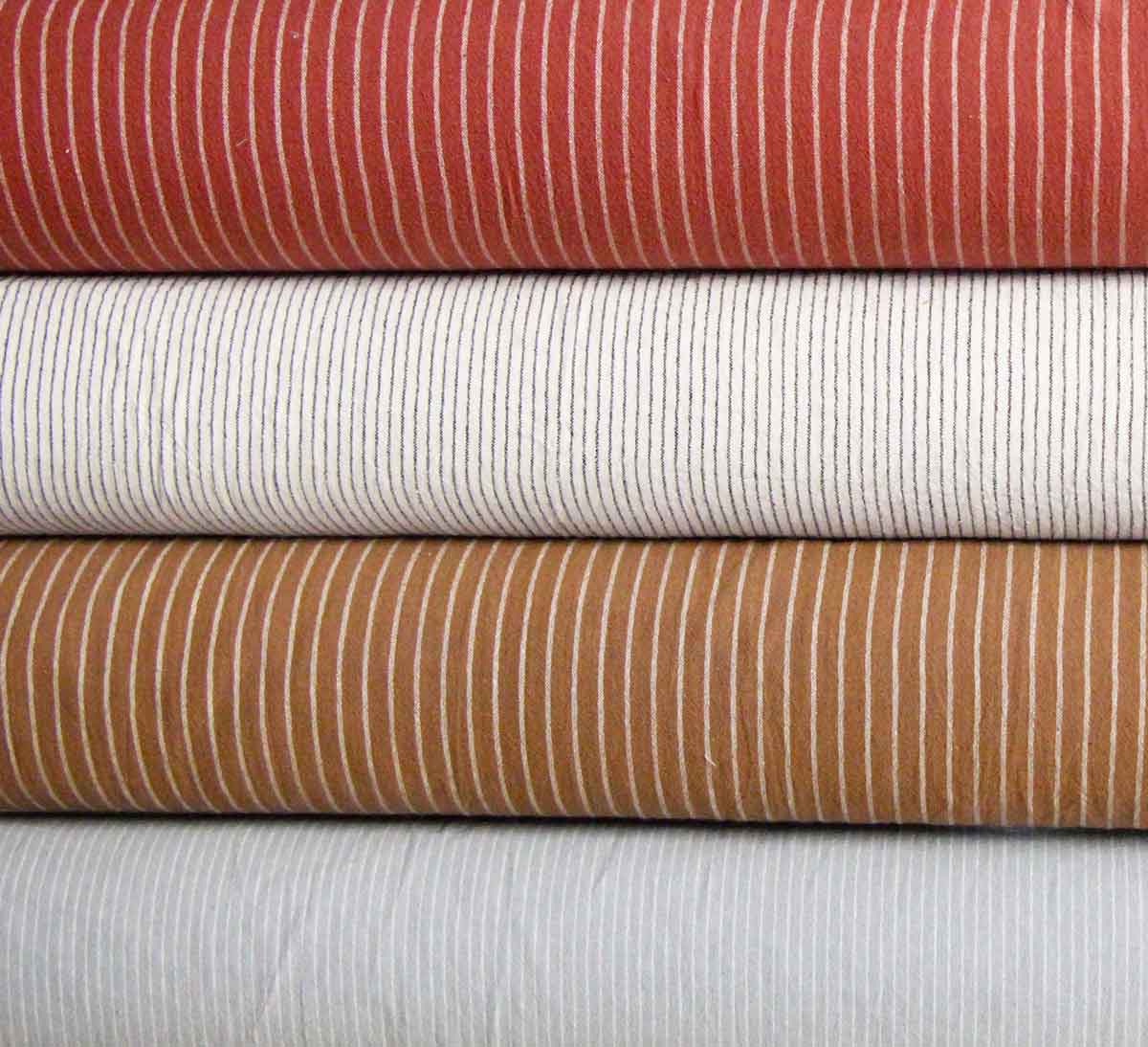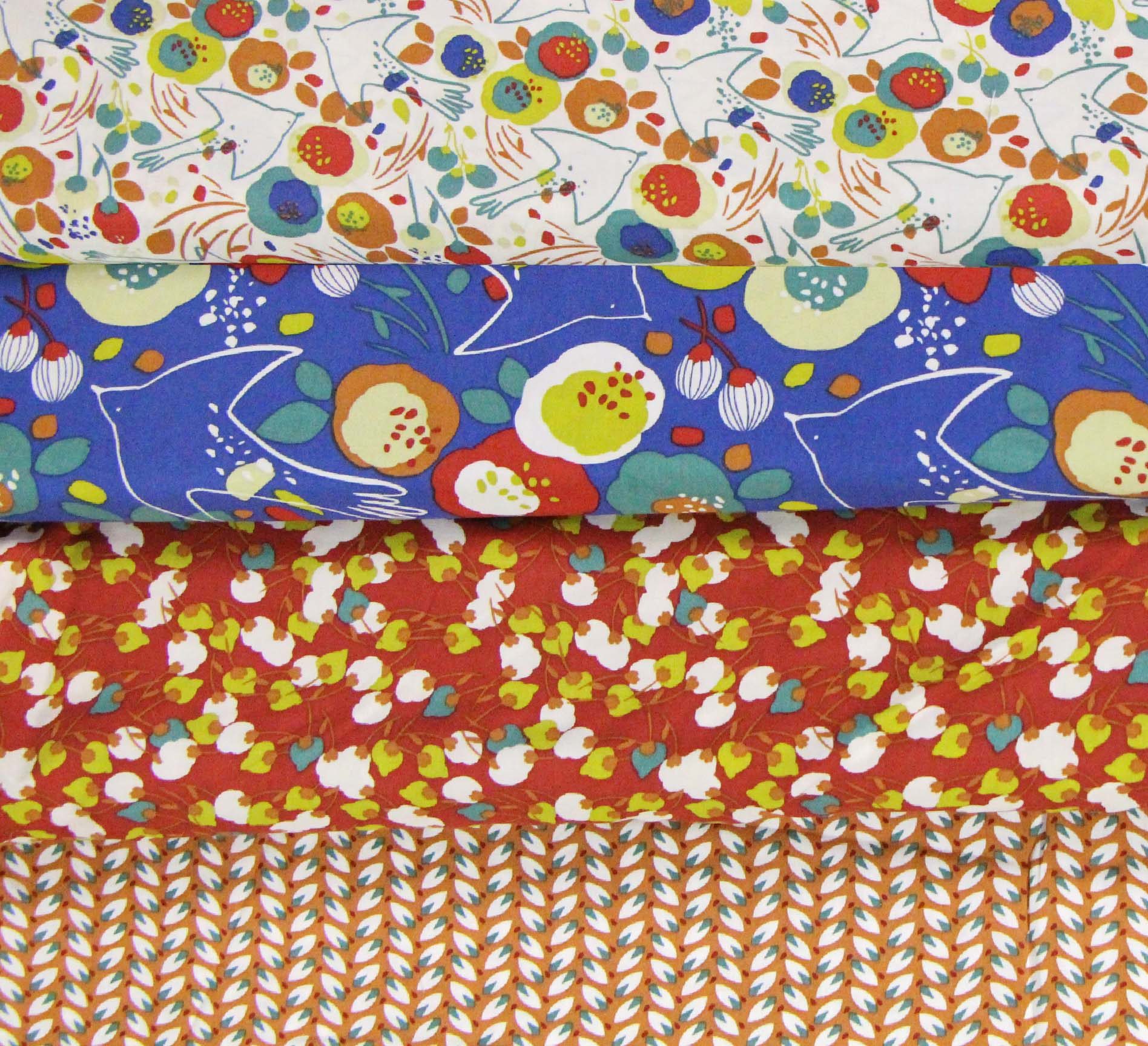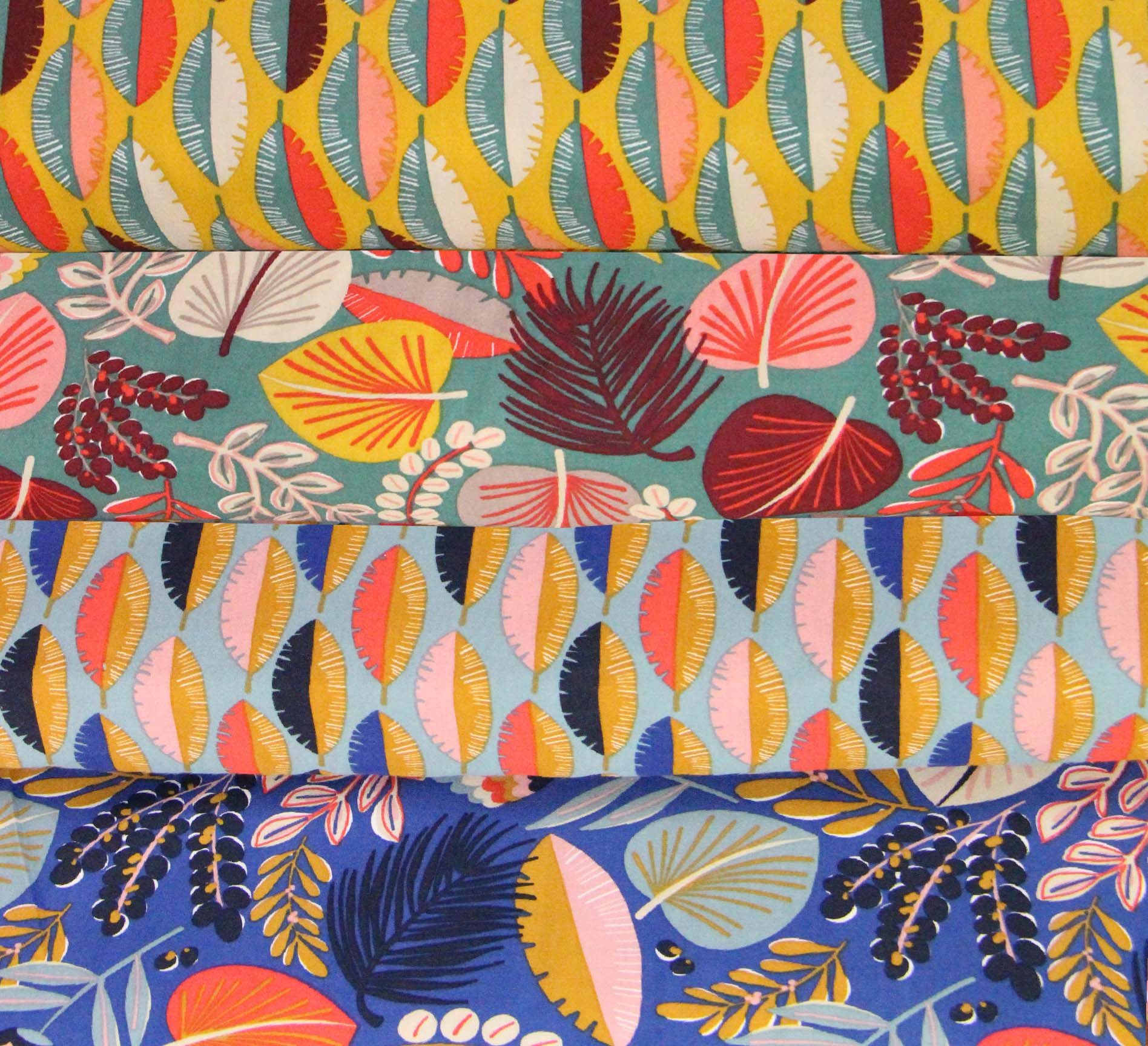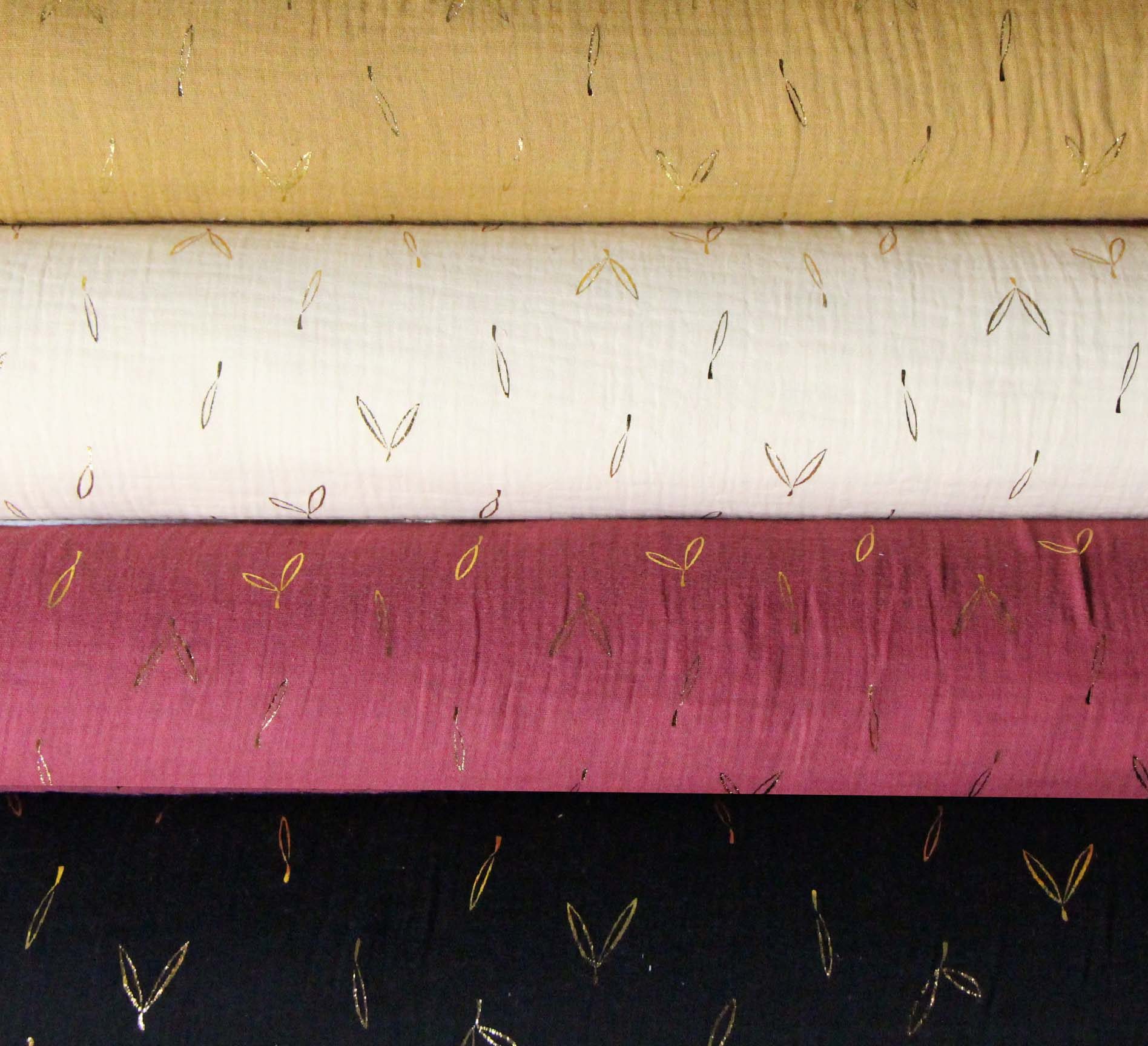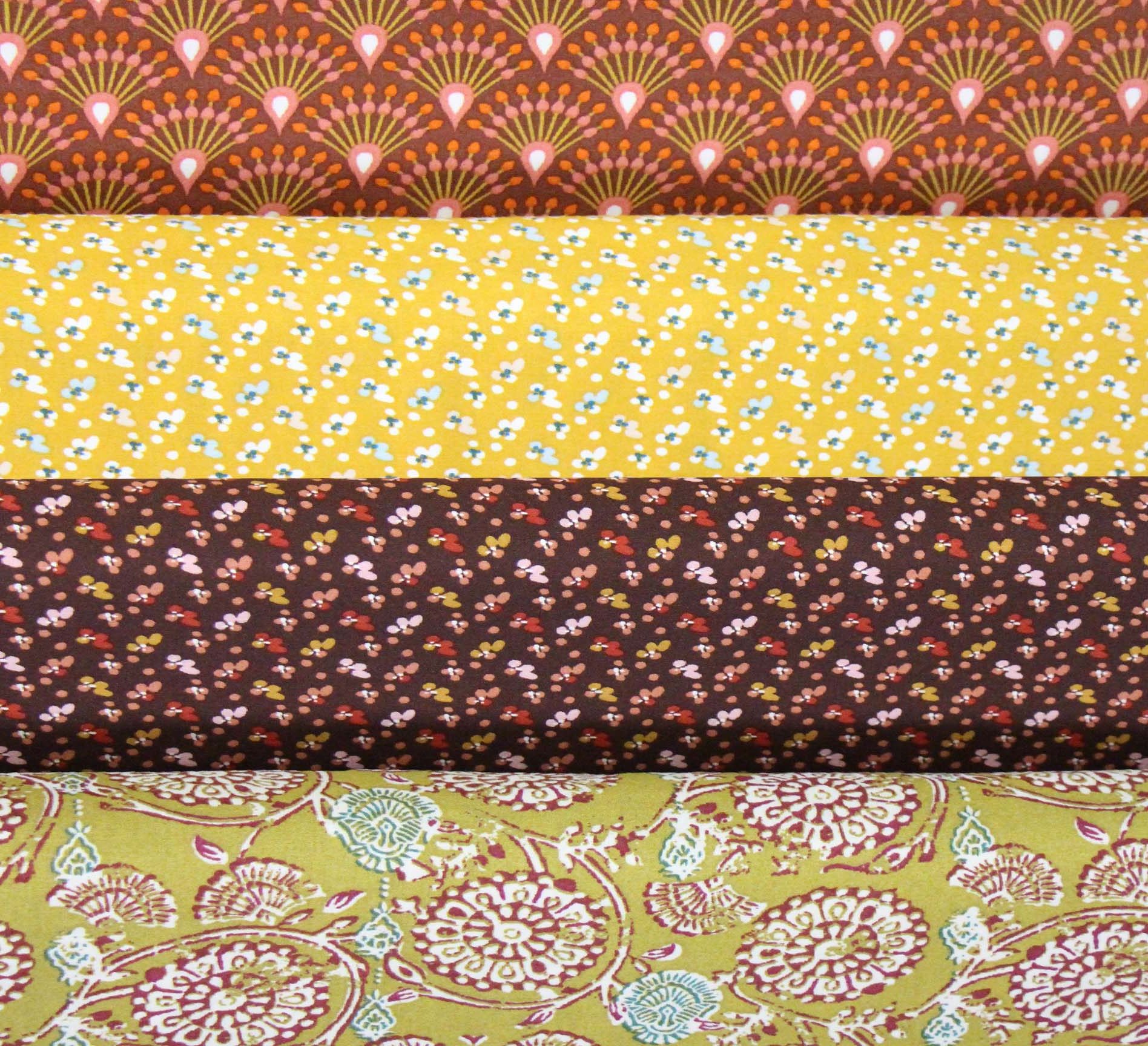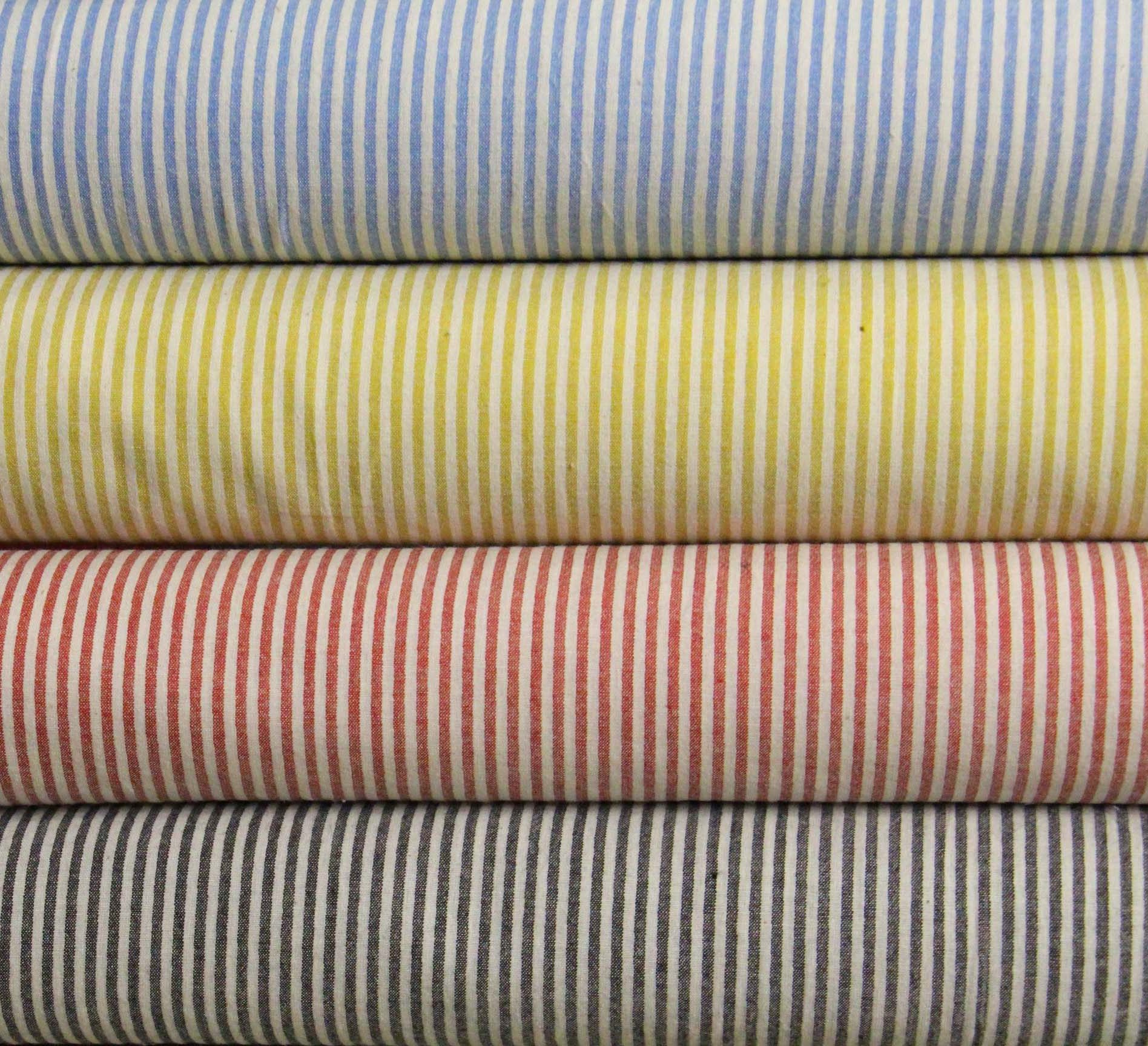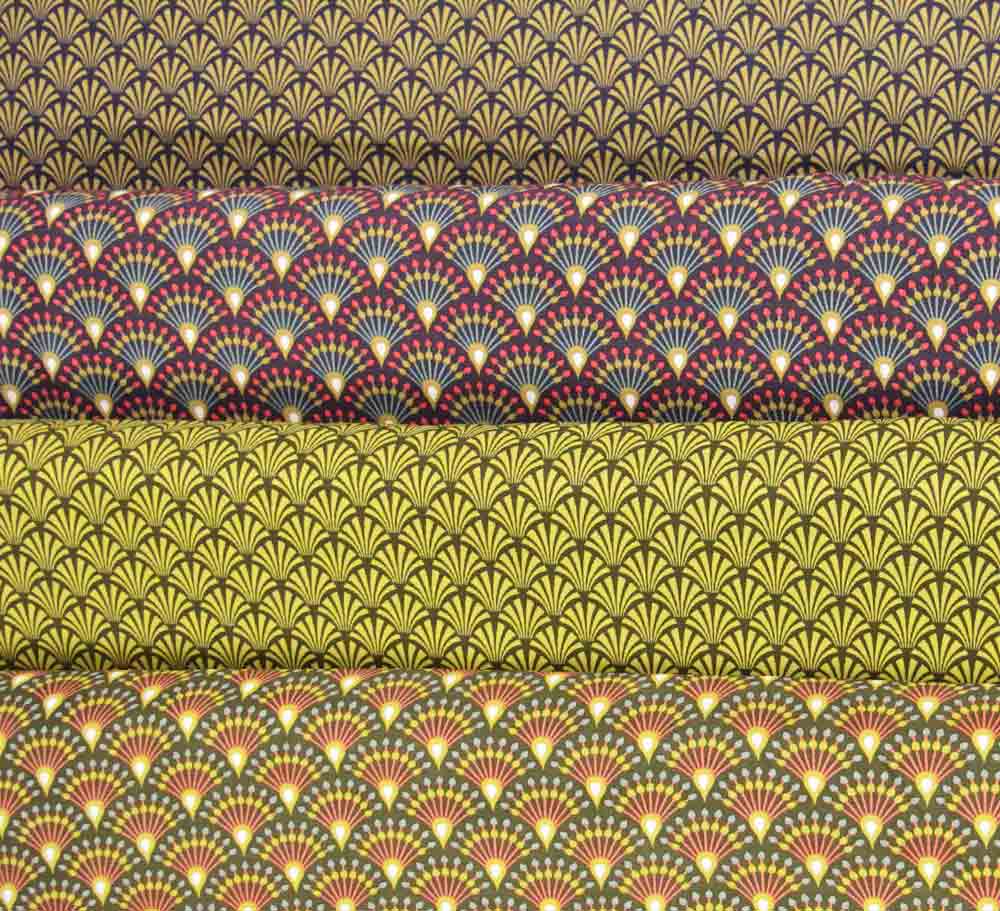 Current Trends
Over the seasons
Discover other fabrics with unique and original Oeko-tex-certified designs through our other collections. Would you like to access our entire collection?
E-shop Pro