Our values
Embroidered in Domotex's DNA
The Domotex values 
Born out of a passion for fabric
Our values are inscribed in the genetic code of Domotex and are expressed daily through our teams and our know-how. We have always been dedicated to a single job: the manufacture of fabrics, and it is above all a passion. A passion for Customer Satisfaction, our know-how, our tools and our teams are at the service of the customer. Together, let's find your solutions and develop your projects!
Creativity: to inspire, imagine, create and design to help you make your projects come true.
Reactivity is also one of our core values. An idea, a concept, we listen to you and translate your desires in the shortest possible time. Because there is no innovation without a good team spirit, internally as well as with our customers, we share and exchange as a team. Transparency and trust are at the heart of our exchanges. Finally, whether we innovate or undertake, we always do it Responsibly: the future of our planet and the next generations is our priority.
Our textile labels 
Our labels, all spruced up
At Domotex, we care about what you make. We thus put all our know-how in the creation of our fabrics created in France. We are also very demanding towards the quality of our fabrics. The materials must be manufactured with care and responsibility.
Our certifications: OEKO-TEX®, REACH and GOTS are the guarantees of our human, environmental and resolutely forward-looking commitment.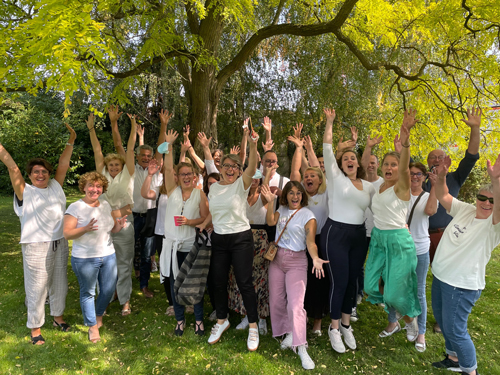 Domotex, textile manufacturer for more than 40 years 
Where art and passion meet… 
DOMOTEX is a family business created in 1970 by textile enthusiasts. From the conception of the design to the choice of materials, we are fully involved in the manufacturing of our unique fabrics. Always on the lookout for new trends, we imagine for you, fabrics created with accuracy and "signed" Domotex to constantly offer you unique and original textile collections.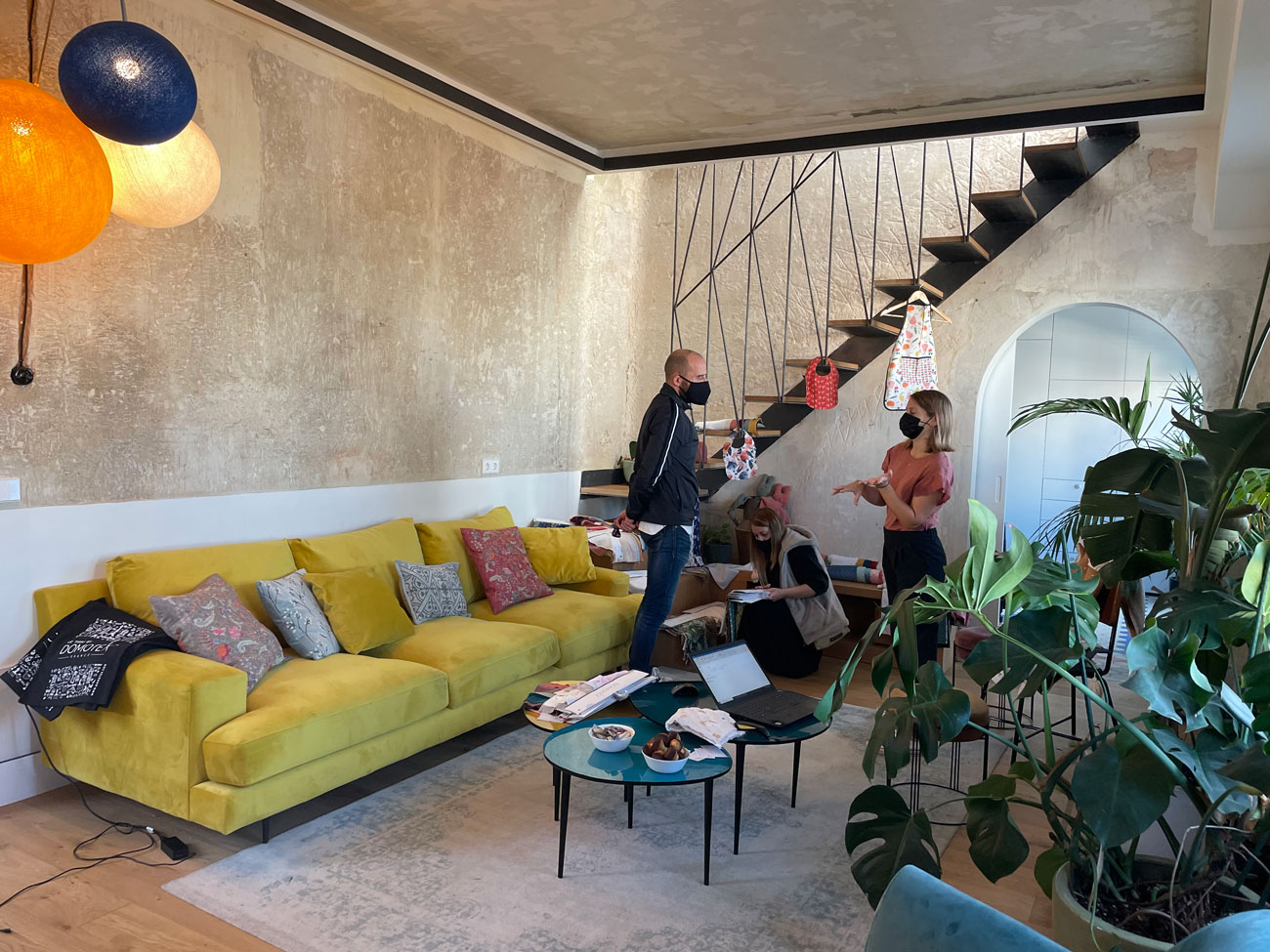 A company engaged at your side 
Sewn with love and passion !
Our culture is shaped by principles that build our reputation and are known by all our employees: Commitment, Respect, Courage and Transparency. Why is this so important ? Because a company with strong ethical principles is a company you can trust.
We are committed every day to 3 major causes that are close to our hearts: the Environment, by guaranteeing an eco-responsible fabric, Entrepreneurship and Associations. We support any entrepreneurial development from freelancer to industrial company, whatever the sector of activity or the size of the company. We are committed to the associative field, especially for the world of children; the future is part of tomorrow's generation and our role is to accompany this evolution through new materials, trends and packaging. In general, we make it a point of honor to invest in associations or events that are close to our hearts.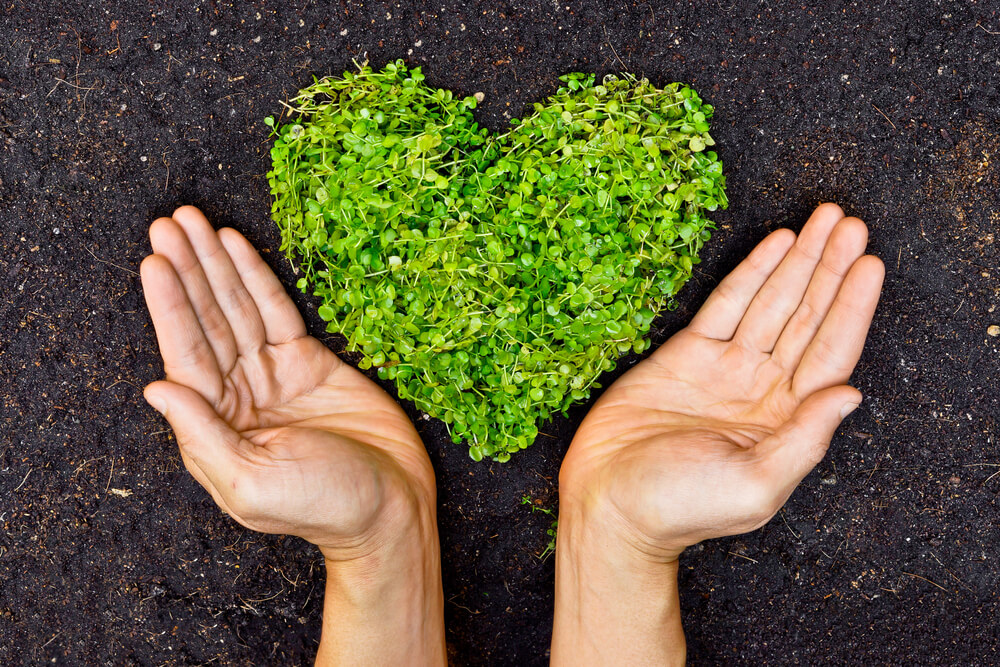 Domotex is committed to the planet and the future
Common-sense action
The textile industry is no longer the same as it was 20 years ago. Whether it's production, creation or consumption, the world is constantly changing and that's good for our planet! For nearly 30 years, at Domotex, we have been committed to a responsible approach:
In our activity: Our fabrics are Oeko-Tex® and Reach certified to protect the health of our consumers. This means fewer harmful chemicals, but above all certifications that must be recertified every year to guarantee the best.
Our daily life: Each year, we commit to reducing our printing, limiting our travels and reducing the weight of our e-mails by making information available on a dedicated server. We also make it a point of honour to rigorously choose the right suppliers.
An eco-designed website : In partnership with Business Aptitude, we have in November 2020 realised an eco-designed website, which means less code, file compression, optimisation of loading time, caching… These actions reduce the ecological footprint and allow us to improve your visit by offering you a faster website!
For the years to come: By raising our employees' awareness of environmental issues. By supporting our customers in adhering to these values. By constantly improving the quality of our services to reduce our environmental impact.