When we think of the word "fabric", we immediately think of a smooth, delicate and fluid fabric. Of course, not all fabrics are like that! Sherpa fabric, mainly used in denim jackets, is a rough, soft, fleecy fabric; the opposite of a classic cotton fabric. Today, we are not interested in sherpa fabric, but in the famous terry cloth that has been very popular lately. Its absorbent properties are particularly appreciated in the making of zero waste objects. Let's stop chatting and find out all about this convenient fabric!
How is terry cloth made?
Unlike cotton fabric, terry cloth is not so widely manufactured. It can be made either by industrial or manual processes; industrial production is more practical for this fabric. It is made using one weft thread and two warp threads. The first warp thread is woven with great tension, flat, thus forming the framework of the fabric. The second warp thread, called the loop, is woven over the backing with a much softer tension, giving the terry cloth a curly, fluffy effect.
The properties of terry cloth
The main property of terry cloth is its remarkable absorbency. It is these small, visible curls in the fabric that give terrycloth its absorbency. Moreover, there are many other types of "terry" fabrics (honeycomb, bamboo terry, micro-sponge…) which are sometimes even more absorbent than the classic cotton terry fabric. At Domotex, our bamboo micro terry cloths are capable of absorbing 7.5 times their weight!
Depending on its weave, terry cloth also has the particularity of being a very good thermal insulator; hence its use in clothing.
What is terry cloth used for?
The use of terry cloth depends on its weave and weight. The greater the weight of the terry cloth, the more absorbent it is. That is why we present a non-exhaustive list of uses for three types of terry cloth:
Bamboo micro terry: made from cotton and bamboo fibres, this ultra-soft fabric is ideal for making nursing pads, wipes or nappies
Honeycomb: its embossed appearance with slightly raised cells is practical for making towels, wipes or bathrobes
Velvet terry jersey: better known for its heating capabilities, it is widely used in clothing and particularly for the manufacture of indoor clothing (pyjamas, bathrobes, etc.)
Because a picture is worth a thousand words, here are your creations with terry cloth by Domotex:
Your creations with terry cloth by Domotex
A blanket for children and washable paper towels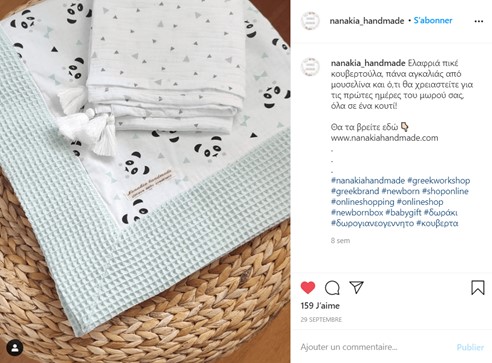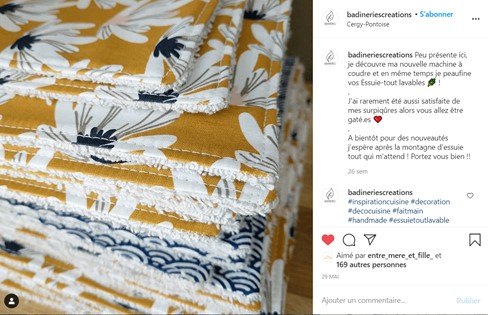 Make-up remover wipes and a newborn kit