One might think that quilted fabric is only used to make winter jackets. Yet it is used in many other areas. From clothing to accessories, quilted fabric is very versatile. Zoom on this fabric a little special.
What is quilted fabric?
Quilted fabric is very simple in its construction. Indeed, it consists of three layers: a layer of fabric, a layer of cotton wool or fleece and another layer of fabric. The layers of material are then stitched at regular intervals; this is what forms this famous diamond grid that we see on quilted fabrics. Quilted fabrics can also have vertical lines or even designs, this is for example the case of the boutis fabric which is obtained by assembling two fabrics by a stitch point according to a given design.
In general, fabrics that cover the cotton wool or fleece can be plain or printed. At Le Tissu by Domotex, we offer a wide choice of printed quilted fabrics for children but also plain quilted fabrics in cotton or jersey. It is also a fabric well known for its insulating and heat retention properties that vary according to the thickness and weight of the cotton wool.
Composition of quilted fabric
The layers of fabric that wrap around the cotton wool are usually made of cotton, nylon, or polyester. Some quilted fabrics can also be made from linen, leather or velvet. For the quilted fabric to be resistant, it must be woven very tightly to prevent the cotton wool from passing through the layers of fabric. This filling is generally made of down, feathers, polyester, polyester microfibers or polypropylene (material used in surgical masks).
What are the uses of quilted fabric?
The uses of quilted fabric are very numerous! Clothing, accessories, sportswear and even furnishings, it only takes a little creativity to create unique pieces. Depending on the quilted fabric chosen, you can make toiletry kits, jackets, linens, headbands, bags and even skirts. The quilted fabric is also used in furnishings to make chairs or cushions for example. Finally, some more technical quilted fabrics are used in equestrian environments to make stable covers or saddle mats and in the automobile to cover car seats for example.
The advantages of quilted fabric
Thanks to its double thickness, quilted fabric has many advantages. The first is that it resists over time. Depending on the fabric with which it is built, a quilted fabric is more resistant to wear than a conventional fabric thanks to its greater thickness. The second advantage is that it does not shrink or very little. Indeed, its weaving firmly holds the fabric with the cotton wool which allows the fabric not to undergo shrinkage in the wash. The third advantage is that it has very good insulation and good heat maintenance. Indeed, the cotton wool adds an extra layer between two layers of fabric which reinforces the insulation of the fabric.  The last advantage of quilted fabric is that it is wind resistant. By weaving fine threads very tightly, the risk of opening in the fabric is very reduced which prevents the wind from passing through. Some quilted fabrics are also resistant to rain but if they are too waterproof, they can potentially block the evacuation of body heat and therefore oppress the skin.
Creating ideas with quilted fabric
A dress
Recently, our sales representative Hélène made a beautiful dress in white quilted fabric. To wear without moderation, especially in winter!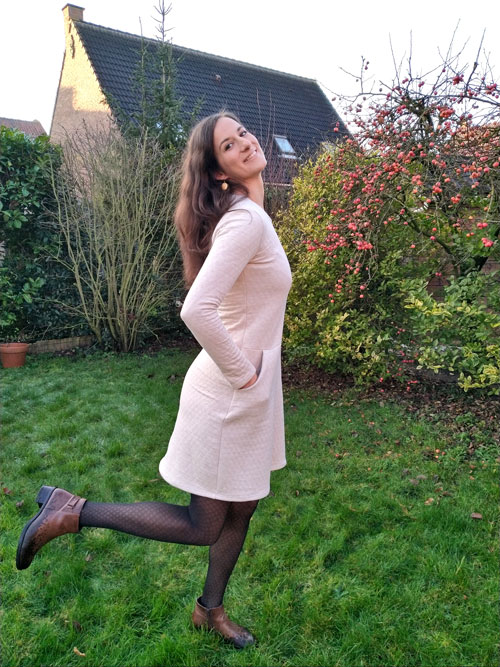 A sweatshirt
What if you avoided the itching of wool by opting for a quilted sweatshirt this winter?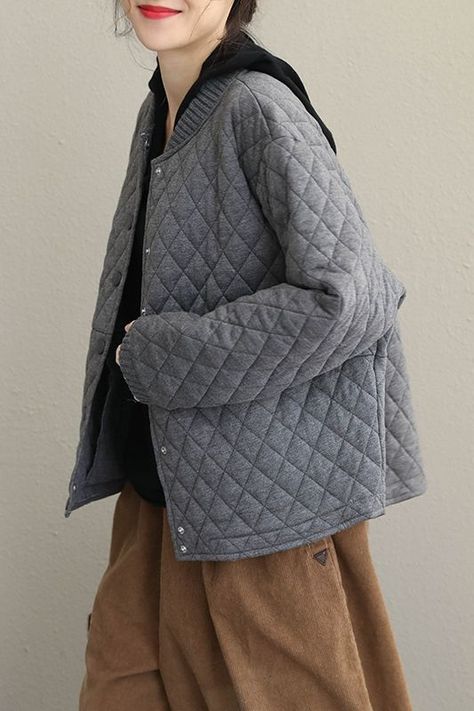 A Skirt
For the more adventurous, the quilted skirt exists!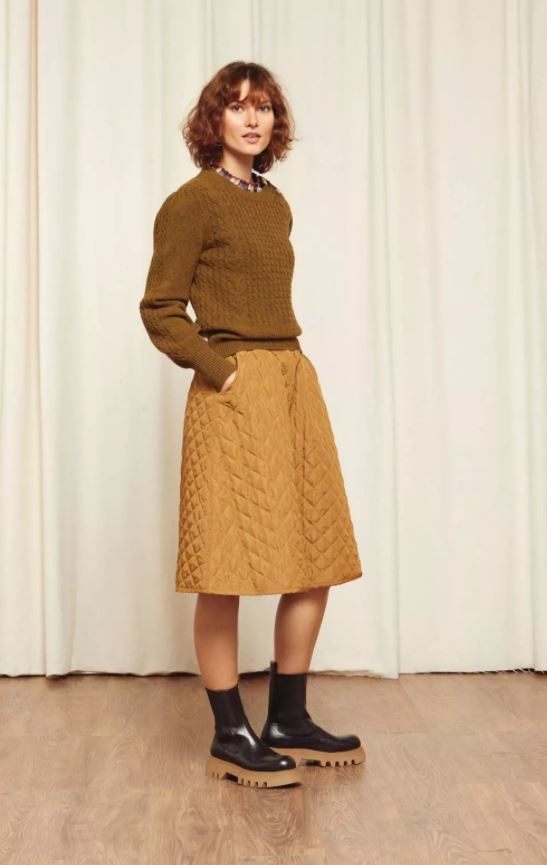 A padded-headband
Appearing in 2019 in fashion shows, the padded-headband will bring a touch of character to your outfits.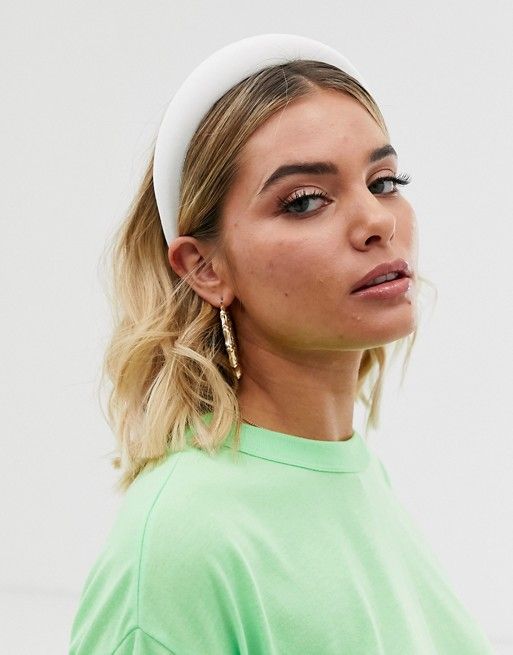 A chair
Easy and fun to make, the quilted fabric chair is very trendy lately! (In addition to being comfortable)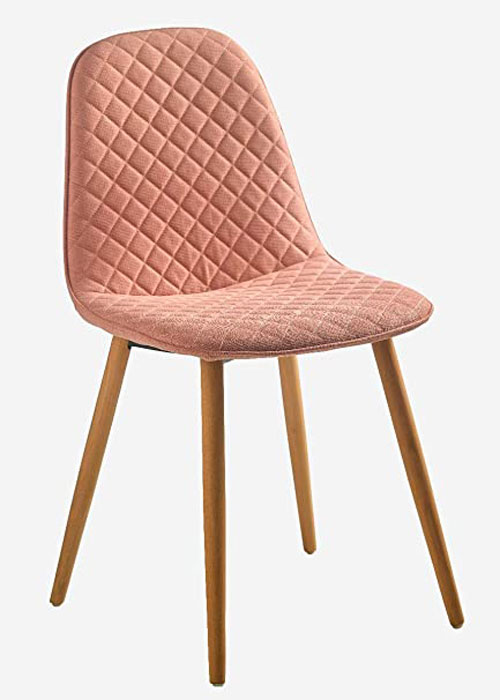 A toiletry bag
To protect perfume bottles, eye shadow or other…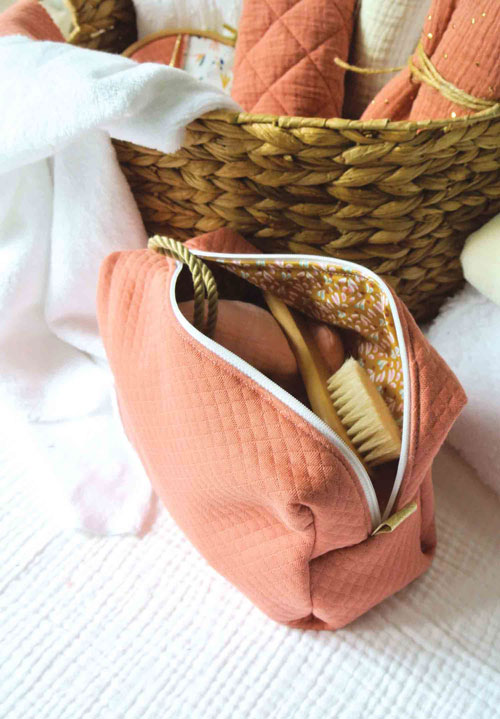 Domotex's advice: Care and sew your quilted fabric
Before working with the quilted fabric, we advise you to wash it in the machine at 30 °. Indeed, there is always a primer on fabrics out of the factory that you can find in haberdashery or at your suppliers. In addition, even if the quilted fabric does not tend to change in size, it can sometimes shrink slightly after a first wash. Moreover, if you want the colors of your fabric to remain vibrant, we suggest you soak it in water and vinegar to fix the colors. On the other hand, if you want to sew quilted cotton fabric, we advise you to work with a universal needle 80. If you opt for quilted jersey fabric, we recommend a jersey or stretch 80 needle that will not make a hole in the mesh when sewing.